Show how you feel in a fun way with our new reversible octopus plush toy!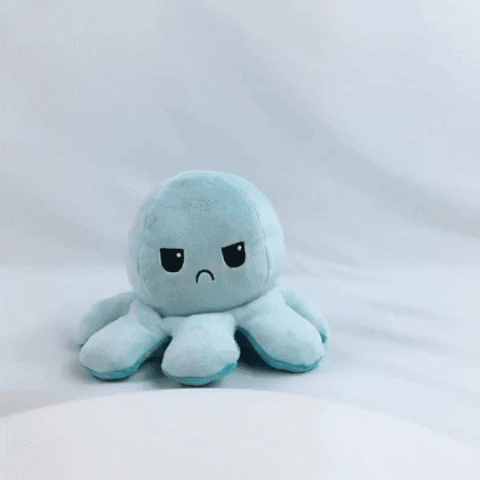 It's the ideal gift to yourself or a loved one to show that you care! You can express your feelings by reversing the octopus plush to show a different emotion. There are lots of different colour combinations to collect to suit your mood and style. 
✔️ Soft and huggable and made with the highest quality materials.
✔️ Easily washable to keep it nice and clean.
✔️ Available to collect in a wide range of colours.
✔️ FREE UK Shipping
Your new companion when you are feeling happy or down! Say hello to your new best friend to sit by you at your desk, in your bed, on the sofa, in the car, even in your bag!
Size  - 20cm.